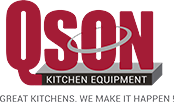 Embracing the Digital Landscape with
Q'son Kitchen Equipment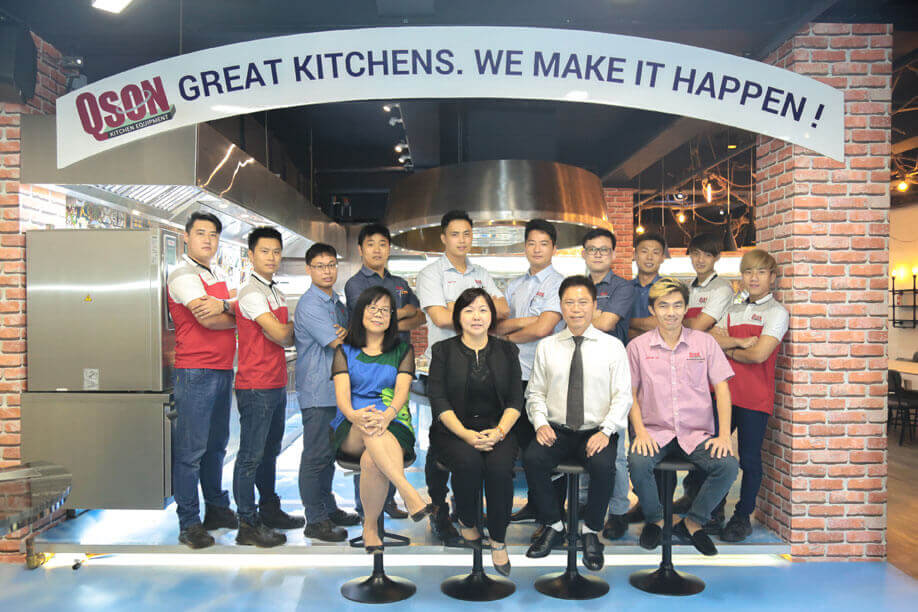 Q'son Kitchen Equipment is a leading commercial and industrial kitchen solutions providers for Singapore's F&B and hospitality service industries. Since 1996, they have been providing operational backbone support to local food & beverage outlets, including hotels, restaurants, resorts, factory & plant canteens and central kitchens, as well as homes of well-heeled individuals. They are an operating subsidiary of Catalist-listed Singapore Kitchen Equipment Limited.
With the growing demand for Q'son's products, they have invested in state-of-the-art fabrication machines and opening up larger factory space in johor (more than 25,000 sq ft). With their team's solid experience and diverse expertise, they have expanded their business scope into project sales and consultancy business in Singapore, Vietnam, Myanmar and the Maldives. Their team of friendly, fast and skilled service technicians take care of close to 100 service calls daily.
Highlights
140% increase in acquisition
Our Challenge
Since the inception in 1996, they have depended mainly on word of mouth to gain new customers.
As a business to business (B2B) industry, Q'son has been using traditional marketing efforts which include printing of company brochures and mailing them to companies which they sourced from the print directory Yellow Pages. Response was slow and often returns do not justify their efforts.
Results
Since Q'son implemented our targeted keyword search strategy, we have achieved over 53,000 clicks traffic to their website, while their phone and email leads increased by a dramatic 400%. The client now receives at least a new potential lead every day and as a result of this, their new acquisition increased 140%.
Our Approach/Strategy
Activa Media devised a cost-effective strategy to maximise their exposure to as many potential clients within the shortest time frame. With Google Search Marketing, we created strong online presence for Q'son as the market leader and tap into the pool of potential clients who are actively searching for kitchen solutions online by targeting specific keywords pertaining to the commercial and industrial kitchen industry. With their well-known standing in the industry and the wide array of renowned kitchen brands that they carries, we also leveraged on these brand names to efficiently capture ready-to-purchase consumers.

I never knew how effective Google advertising is for our kind of B2B business until we tried it! The results are amazing and now we get a constant stream of new and potential leads contacting us weekly, and sometimes even daily. We are so glad to have partnered Activa Media who are absolutely professional and knowledgeable in giving us the best advice for a successful campaign. I feel it is a must for our business to use Google and look forward to continuing our partnership with Activa Media!
Ms Sally Chua – Managing Director