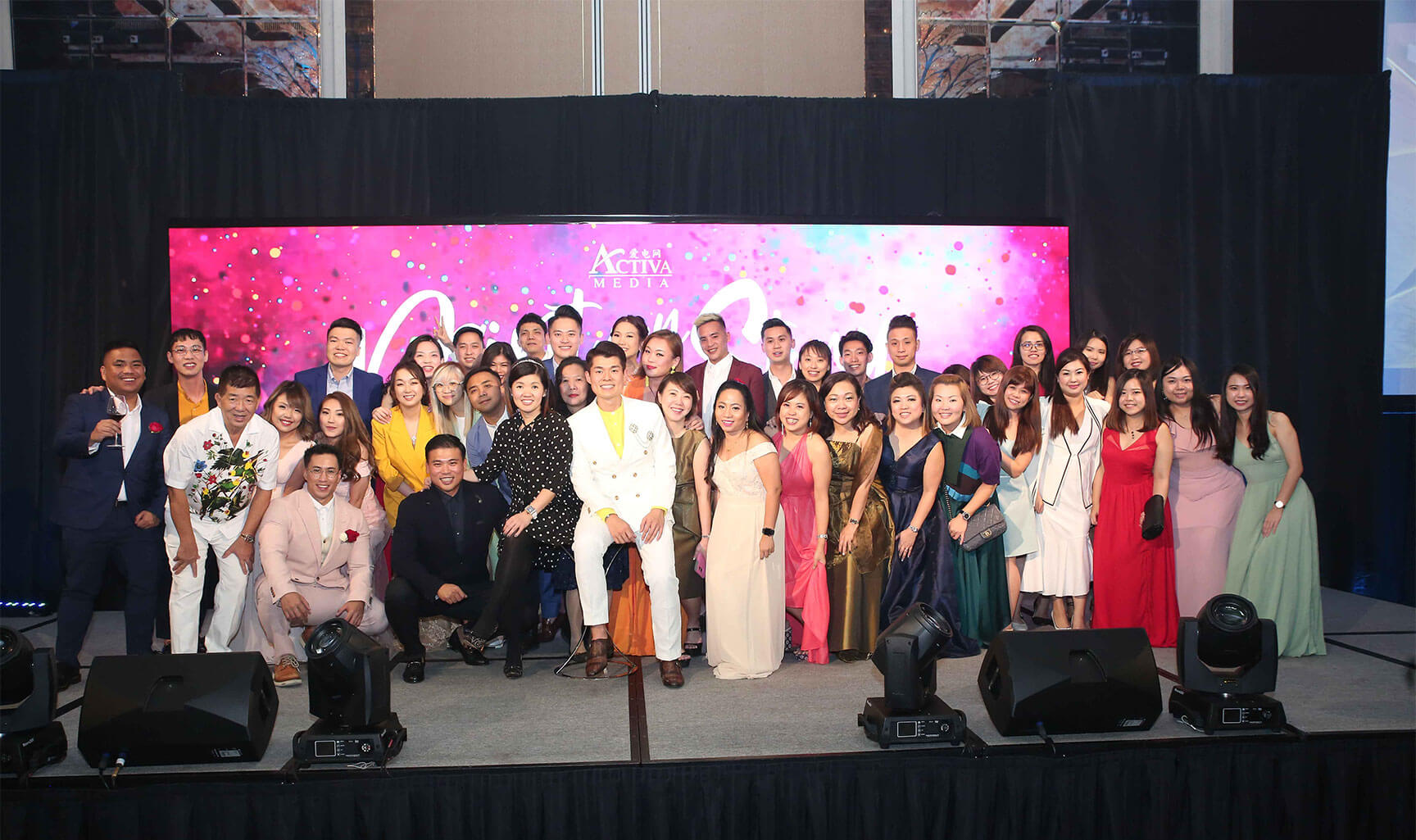 Activa Media Pte Ltd is one of the earliest providers of Internet marketing services in Singapore since our inception in 2005. Driven by a passion to create value for SMEs through online marketing solutions, to where we stand today—listed on the Main Board of the Hong Kong Stock Exchange—our commitment to make known the presence of businesses to their target audience remains stronger than ever; as their success is our greatest reward.
who we are
Time flies when you are busy doing what you love and believe in. For us, it is helping businesses over the past 14 years establish their online presence and connecting them to their customers, whilst building our own business, one milestone at a time.
Indeed, according to a report by Frost & Sullivan (an independent market research and consulting company) on the online marketing market in Singapore and Malaysia, not only has the online marketing expenditure in both countries been continually rising, with the trend expected to continue; Activa Media is also currently ranked the market leader in Singapore with an approximate market share of 7.2% in FY2018.
We have no doubt come a long way since our formative years in a cramped rented room. Today, we have diversified our services (from search engine marketing alone to search engine optimisation, social media marketing and web design) and expanded our operations past Singapore's shores to Malaysia. And with our recent listing on the Hong Kong Stock Exchange, we certainly have our sights set on making our mark in the Southeast Asian and Greater China region as well.
Over the years, we have witnessed the increasing importance of digital marketing and of having a polished and effective digital presence. To that end, we strive to help businesses take full advantage of all the benefits the Internet has to offer for long-term success—from generating awareness, quality leads and ultimately new business and growth.
Through our close and longstanding partnership with Google as a Google Premier Partner (an exclusive programme where the best performing partner agencies are selected, and who receive privileged support and data from Google), and our close relationship with Facebook; we are able to access and utilise the latest digital marketing insights and technology for our clients, enabling them to rise above the competition.
Our expertise is also further highlighted by the numerous industry awards we've garnered over the years, some of the most recent ones including:
Mobile Innovation—Google Premier Partner Awards (SEA), 2018
Display Innovation—Google Premier Partner Awards (SEA), 2017
Highest Customer Service Satisfaction (SEA)—Google Premier SME Partner Awards, 2015
Highest AdWords Performance Satisfaction (SEA)—Google Premier SME Partner Awards, 2015
As we embark on the next phase of our growth, our commitment to our clients have only increased. This is why we will be investing heavily to build up our technological infrastructure over the next few years to ensure greater productivity, accountability and efficacy in all that we do.
We count our blessings to have built so many great relationships, fond memories and invaluable learning experiences over the past 14 years. For clients who have grown together with us, thank you for playing a major role in our success, and we plan to keep serving and growing with you. As for those who have not embarked on the journey with us, let's have a chat and find out what a difference we can make to your business.
Google's Endorsement of Activa Media
For the first time, Todd Rowe, Google's Global Managing Director for Marketing Solutions has made an endorsement video for an agency in Southeast Asia. This reinforces our strong partnership with Google for the past 14 years and we are certain this friendship can only get stronger!