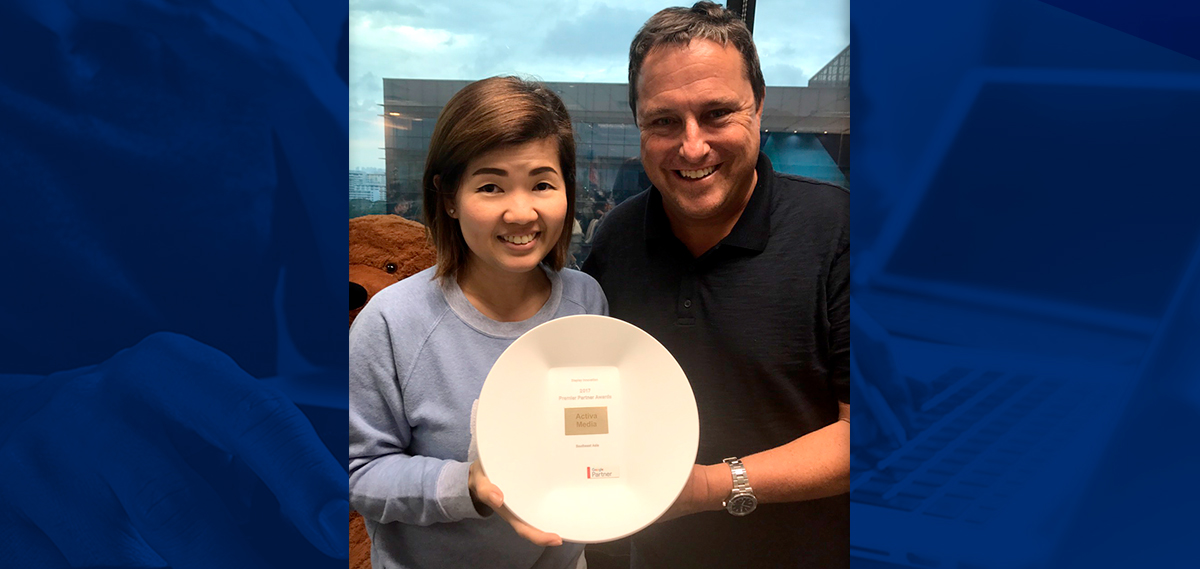 Remarkable success for Activa Media as it wins big at the
Google Premier Partner Awards 2017
1st September 2017 – Activa Media is the only Singapore agency to win at the Google Premier Partner Awards 2017.
The Premier Partner Awards program, which launched globally this year, is designed to reward and recognize top-performing Premier Google Partners for their contributions to digital marketing, product innovation and client growth. More than 100 digital and media agencies entered this prestigious global competition and just in Southeast Asia alone, there were more than 35 participating agencies.
Activa Media was nominated for 3 top categories (the most for any Singapore agency) including Search Innovation Award, Display Innovation Award and Growing Businesses Online Award. After a rigorous round of judging, Activa Media was selected as the winner of the 2017 Display Innovation Award in Southeast Asia, making us the only Singapore agency to win at this prestigious awards.
"We are thrilled to receive this award and it means everything to the team. When you look at the nominees this year, almost all of them are big and renowned digital and media agencies from all around the region. To beat out the other larger and more established players is a testament to our belief and passion," said Lilian Teo, Director of Regional Sales & Operations.
Matthew Heller, Head of Southeast Asia and India, Google Marketing Solutions said: "Activa Media has been a Premier Google Partner since 2006 and it is terrific to see their hard work recognized by beating out many of the largest digital ad agencies in the region. I am really proud of them and congratulations again on this remarkable achievement."