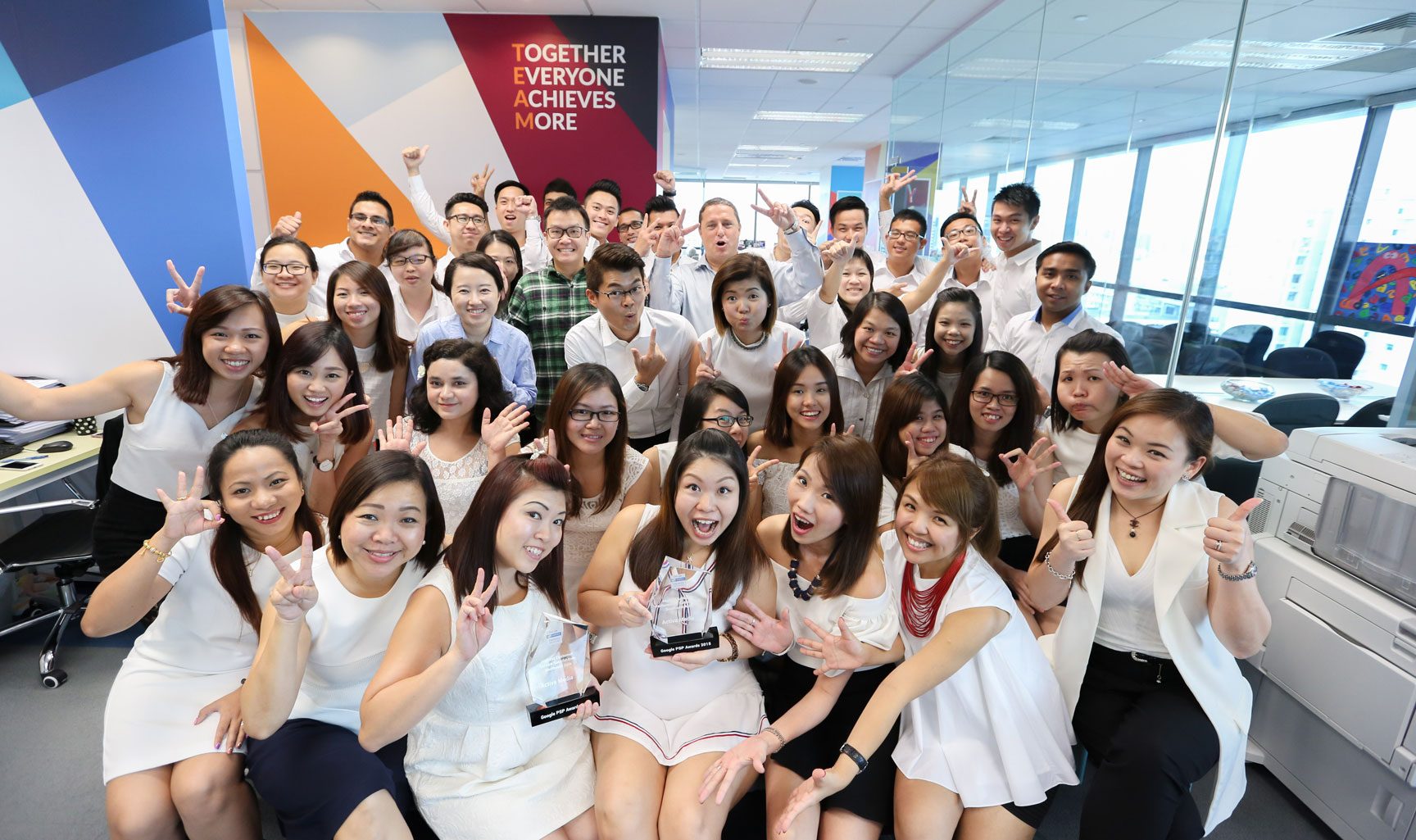 Activa Media Pte Ltd has been one of the pioneer providers for Internet-based marketing services since our inception in 2005. With a humble team of four like-minded individuals driven by a passion for value creation for our clients using online marketing solutions, we strive to make the presence of businesses known to their targeted market, as their success is our greatest reward.
who we are
Time flies when you are busy doing what you love and believe in. For us, it is helping businesses over the past 10 years establish their online presence and connecting them to their customers whilst building our own business, one milestone at a time.
We've come a long way since our formative years in a cramped rented room with just four people. Today, we've grown to become one of the largest multi-award winning digital marketing agencies in Southeast Asia with more than 100 staff in Singapore and Malaysia.
Over the years, we have seen the increasing importance of digital marketing and committed to help businesses take full advantage of all the benefits the World Wide Web can offer for long-term success – from generating awareness, leads and ultimately new business and growth. Through our close working partnership with Google and Yahoo!, we are able to pass the latest digital marketing insights and technology to our clients, enabling them to rise above the competition.
We have been very fortunate to build so many great relationships as well as countless fond memories and invaluable experiences over these 10 years. For clients who have grown together with us, thank you for playing a leading role in our success and we plan to keep on growing with you. As for those who have not embarked on the journey with us, let's have a chat and find out what a difference we can make to your business.
Google's Endorsement of Activa Media
For the first time, Todd Rowe, Google's Global Managing Director for Marketing Solutions has made an endorsement video for any agency in Southeast Asia. This reinforces our strong partnership with Google for the past 13 years and we are certain this friendship can only get stronger!
our award

our accreditation